HERE Maps has partnered with Symphony Teleca to bring its walking navigation to the TurnByTurn app for the Samsung Galaxy Gear.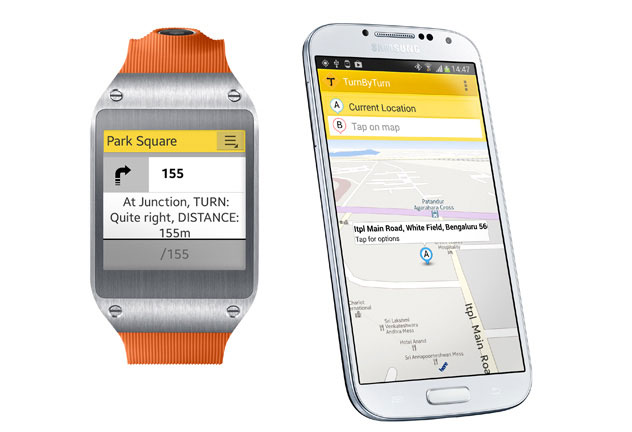 Symphony Teleca bases its TurnByTurn app on Nokia HERE's Android SDK, which allows it to use the company's location services get navigation to the Galaxy Gear. It works by making a route on a Samsung Galaxy smartphone (that runs Android 4.3 or up), which then syncs with the Gear. Then, the smartwatch takes full control of the navigation instruction, which saves quite a bit of the smartphone's battery.
The TurnByTurn's Gear UI not only gives you directions but also supports voice guidance so you don't even have to look at it. Symphony Teleca is also developing for Tizen, which means that we ought to see the TurnByTurn navigation for the latest generation Samsung Gear 2 and Gear 2 Neo.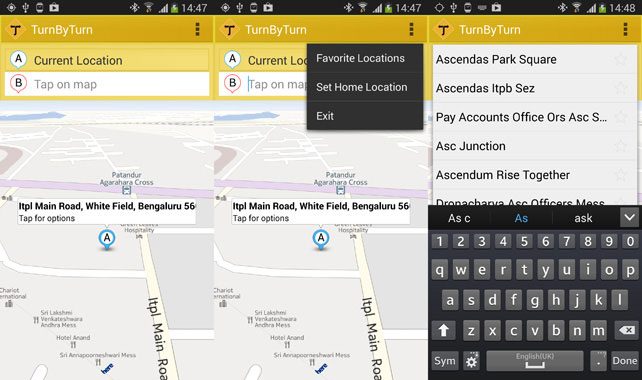 The company hasn't announced when the app will be available for download, but be sure to check the Play Store for it in the coming days.