Grand Theft Auto V is already available for consoles, but if you're a PC gamer you're still in for a wait. Originally the PC version of the game was supposed to come out on January 27, but there's some bad news today – that release date slipped.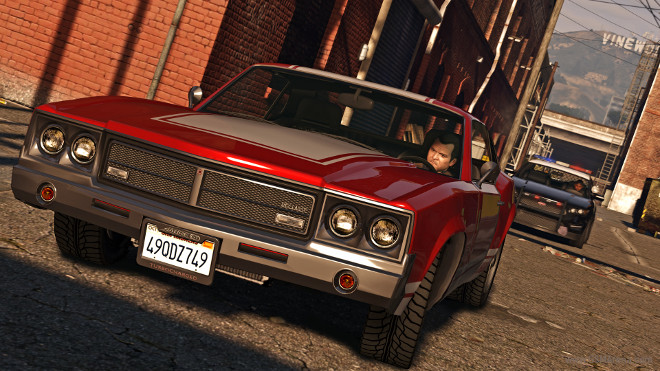 And not by a few days, either. Rockstar Games, maker of the GTA franchise, has officially announced that GTA V for PC will only become available on March 24. So that's quite the delay, almost two months in fact.
Rockstar says it's necessary for it to put in some extra testing and polish in order "to make it as good as can be". The company has released the first screenshots from the PC game, one of which you can see above. For the rest, make sure you hit the Source link.
GTA Online for PC will support up to 30 players and it will launch alongside GTA V for PC, as well as GTA Online Heists. This will be making it to consoles "in the coming weeks ahead of the PC launch".
Today Rockstar has also given us the list of minimum and recommended PC specs for playing the upcoming GTA V, something you've surely been looking forward to if you're a PC gamer. So, without further ado, here's what you'll need in order to play.
Minimum specifications:
• OS: Windows 8.1 64 Bit, Windows 8 64 Bit, Windows 7 64 Bit Service Pack 1, Windows Vista 64 Bit Service Pack 2* (*NVIDIA video card recommended if running Vista OS)
• Processor: Intel Core 2 Quad CPU Q6600 @ 2.40GHz (4 CPUs) / AMD Phenom 9850 Quad-Core Processor (4 CPUs) @ 2.5GHz
• Memory: 4GB
• Video Card: NVIDIA 9800 GT 1GB / AMD HD 4870 1GB (DX 10, 10.1, 11)
• Sound Card: 100% DirectX 10 compatible
• HDD Space: 65GB
• DVD Drive
Recommended specifications:
• OS: Windows 8.1 64 Bit, Windows 8 64 Bit, Windows 7 64 Bit Service Pack 1
• Processor: Intel Core i5 3470 @ 3.2GHZ (4 CPUs) / AMD X8 FX-8350 @ 4GHZ (8 CPUs)
• Memory: 8GB
• Video Card: NVIDIA GTX 660 2GB / AMD HD7870 2GB
• Sound Card: 100% DirectX 10 compatible
• HDD Space: 65GB
• DVD Drive