The highly anticipated Grand Theft Auto V will finally be out on November 18. There's a big caveat, though: this release date only applies for the PS4 and Xbox One versions of the game. In case you want to play it on a PC, you'll unfortunately have to wait until January 27, 2015.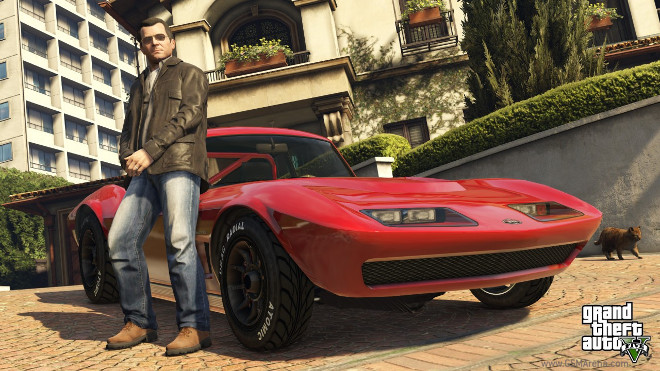 That represents quite the delay, as previously Rockstar said all three versions would be out this fall. Alas, that won't be the case.
To celebrate the announcement of the official release dates, the company has published a new trailer for the game, which you can see below. It's also released a bunch of new screenshots, one of which is pictured above.
The new game will be higher resolution and it will "feature a range of major visual and technical upgrades", and increased draw distances. You can expect to see new weapons, vehicles, and activities, along with additional wildlife, heavier traffic, a new foliage system, as well as better damage and weather effects. 100 new songs will grace the in-game radio stations.
If you pre-order the game, you will receive $1 million in-game cash that you'll be able to use in GTA V and GTA Online.