Details of the Black and Silver versions of the GoPro HERO4 have now surfaced revealing 4K video recording at 30fps and built-in touch display. However, you'll have to choose one or the other, as the Black does the 4K @ 30fps recording, while the Silver packs a touch display at the back.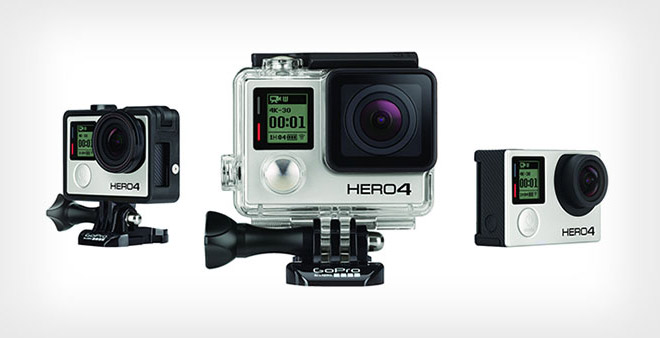 GoPro HERO4 Black
The GoPro HERO4 Black is claimed as the most advanced GoPro camera ever and boasts improved image quality in addition to twice the processing power of its predecessor. It is capable of capturing 4K @ 30fps video, up from the HERO3 Black, which was capped at 15fps. It can also shoot 2.7K @ 50fps, 1440p@80fps, but 240fps options have been dropped.
As far as still images are concerned the GoPro HERO4 Black can snap 12MP photos at 30fps and the company claims dynamic range is better than before, too. GoPro has introduces new camera controls like color, ISO limit and exposure while making the camera waterproof of up to 40m.
The rest of the specifications include Wi-Fi and Bluetooth connectivity, a QuickCapture feature for powering up and recording with a single press of a button.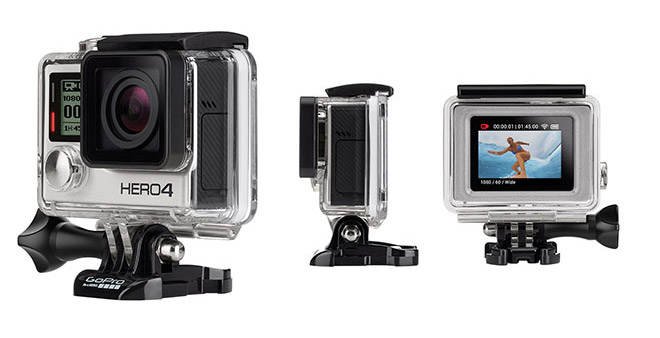 GoPro HERO4 Silver
Unlike the Black, the GoPro HERO4 Silver doesn't do 4K @ 30fps, but manages to do it at 15fps. We already mentioned it packs a built-in touch display, whereas the Black doesn't. Other video modes include 2.7K at 30fps, 1440p at 48fps, 1080p at 60fps, 960p at 100fps, and 720p at 120fps. The rest of the features are similar to the Black version.
Pricing and availability aren't known at this point, as GoPro will officially announce the two HERO4 cameras on October 8.