Google has substantially updated its Google Maps Street View service, updating 250,000 miles of roads around the world.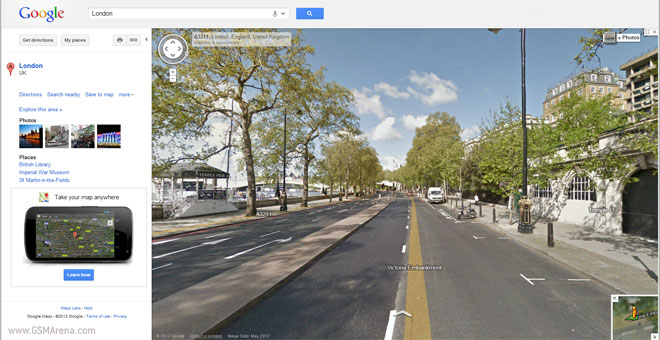 The Street View coverage is now extended to cover Macau, Singapore, Sweden, the U.S., Thailand, Taiwan, Italy, Great Britain, Denmark, Norway and Canada. Google is also launching special collections in South Africa, Japan, Spain, France, Brazil and Mexico, among others.
Google says this is the largest update it has ever released for Street View and I am inclined to believe them. Now, you can view even more attractions all around the world from the comfort of your couch. That is, until you save enough money for this nice trip to Spain you've been dreaming of.
You can check out the cool places Google has added to its Street View by following this link.