Google has issued an update for its Hangouts app on iOS. The latest version of the popular messaging service allows you to place free voice calls as long as you live in the US and Canada.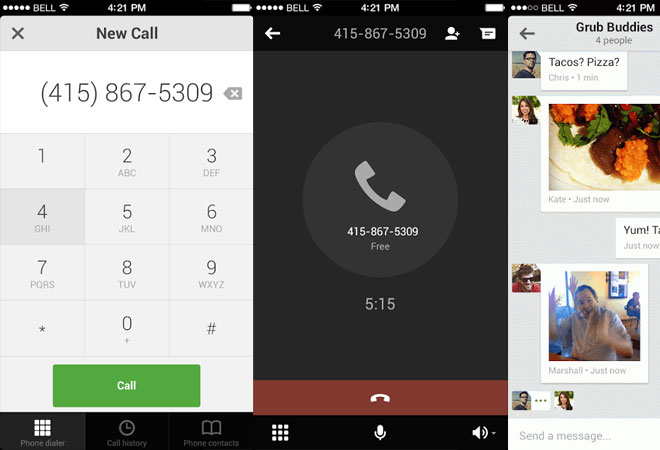 The app uses your Google Voice number for both outgoing and incoming calls. Calls outside the two countries work too, albeit for a fee.
Furthermore, the update for Hangouts also brings support for animated GIFs in chats. The changelog also includes automatic music pausing when there is an incoming Hangouts call. Previously, the song was stopped, instead of just paused.
Google is likely to share the latest news regarding its Hangouts app for Android at the upcoming Android 4.4 KitKat event. As usual we suspect more goodies and features will be added, hopefully including SMS support.