Google has just unveiled the latest design refresh of its Gmail service, which now sports four prominent new tabs allowing you to easily filter your content.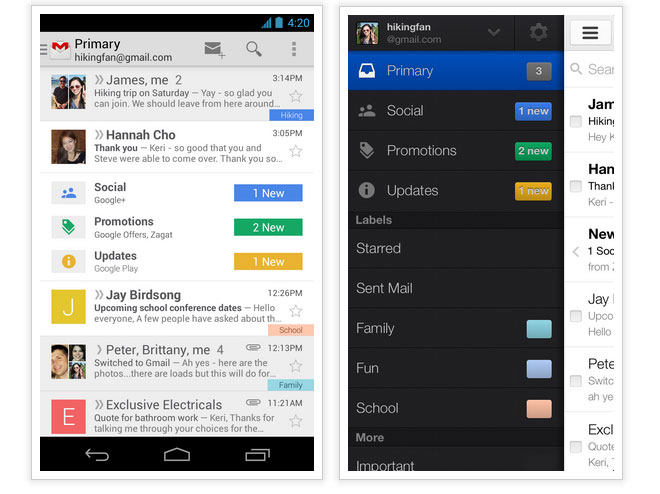 The new tabs in question are Primary, Social, Promotions, Updates allowing you to easily see what kind of email you've got and what's the nature of it.
Respectively, the Gmail app for Android and iOS is also updated and now sports a horizontal fly-out menu allowing you to switch between the new tabs with ease.
The search giant understands that the new Inbox logic may not be up to everyone's liking and offers the option to switch off all the optional tabs and revert back to the classic view. Head over to the source link for more information.

Now, feast your eyes on Google's promo video of the redesigned Gmail.
The redesign will start rolling out gradually from today. The Android and iOS versions of Gmail will get updated in the "next few weeks." Google suggest for those of you eager to try out the new feature to keep an eye on the Settings menu and select the "Configure inbox" when it appears.