The second Google IO 2011 day saw the announcement of Google Chromebook partners – Acer and Samsung. The Samsung Series 5 Chromebook and Acer Chromebook will debut in the middle of June.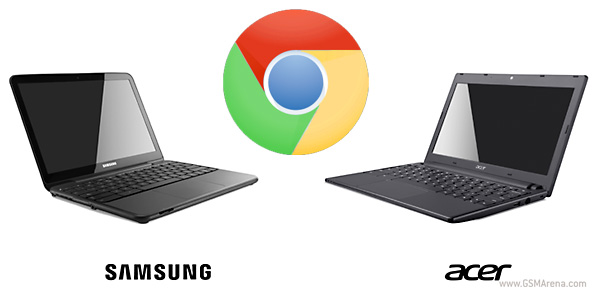 Both Chromebooks will be offered in Wi-Fi only and Wi-Fi + 3G flavors, which will come at different price points. Let's see what they are all about.
Samsung Series 5 Chromebook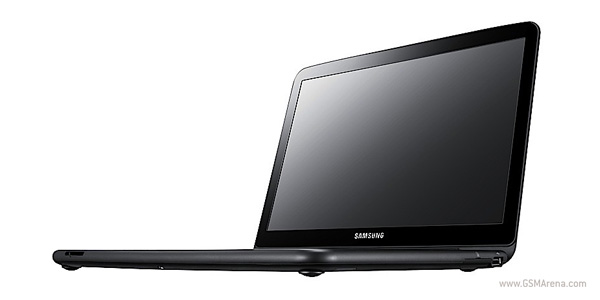 The Samsung Series 5 Chromebook features a 12.1-inch LED 300-nit screen with a resolution of 1280×800 pixels. Powered by an Intel Atom N570 Processor ticking at 1.66Ghz and packing 2GB of RAM, the Chromebook is going to literally fly with the lightweight Chrome OS running on it. Storage is covered by a 16GB SSD, which is plenty considering almost everything you do is going to use some kind of online storage.
The weight of the Series 5 Chromebook is 1.48 kg (3.26 lbs) and it's pretty portable at 294mm x 218mm x 20mm. The 6 cell battery will keep the Chromebook going for 8.5 hours and Google is very proud of the under 10 second boot time of the system. You can output video via VGA using an optional dongle and get some video chat on via the 1-megapixel front-facing camera.
Wireless Wi-Fi 802.11 b/g/n is going to be a standard for all Chromebooks with an optional integrated 3G module. As for the other connectivity options, the Series 5 Chromebook has two USB 2.0 ports and a 4-in-1 memory card reader.
The Samsung Series 5 Chromebook will be available starting 15 June in two color variations – white and graphite gray with prices starting from $429 for the Wi-Fi only model and $499 for the Wi-Fi + 3G one.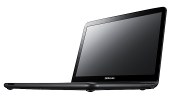 Samsung Series 5 Chromebook official photos
Acer Chromebook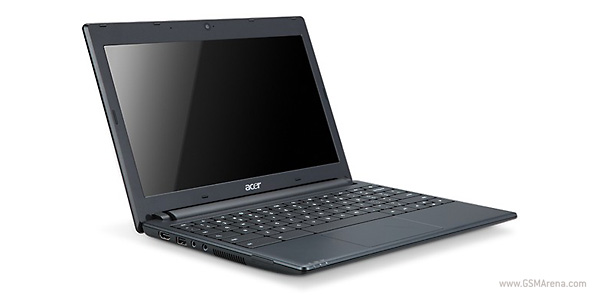 The Acer Chromebook has a 11.6-inch 16:9 HD Widescreen LED-backlit LCD sporting a resolution of 1366 x 768 pixels. This Chromebook shares some of its specs with its Samsung brother, namely the Intel Atom N570 dual-core processor the 2GB of RAM and the 16GB SSD.
Thanks to the Intel's Graphics Media Accelerator 3150 chip on board, the Acer Chromebook features an HDMI port in addition to the 2 USB ports. The front-facing camera is also updated to 1.3 megapixels.
The notebook is somewhat lighter, weighing just 1.34 kg (2.95 lbs), but has the same exact measures as the Samsung Series 5 Chromebook. The notebook is going to be available dark gray only and is going to set you back $349 for the Wi-Fi only model. The price of the one with built-in 3G is yet to be announced.





Acer Chromebook official photos
Both Chromebooks will be initially available for online purchase in the US, UK, France, Germany, Netherlands, Italy and Spain. More countries will be added to the list in the coming months. In the US, Chromebooks will be available from Amazon and Best Buy.
Google has also announced that it's going to offer monthly subscriptions for Chromebooks to students and government officials for $20 a month per user. Business users are also targeted by Google and will get a specialized business plan including support, warranty, replacements and automatic hardware upgrades for $28 per user. These offers will only apply for the aforementioned countries when the Chromebooks get released on 15 June.
Oh, and in case you are wondering: yes, all Google I/O attendees received a free Chromebook.