Google has teamed up with Starbucks to provide a free Wi-Fi hotspot in all of the chain's 7000 coffee shops around the USA. The search giant promises that once the update has finished, customers will be able to enjoy the web at speeds "up to 10x faster than before".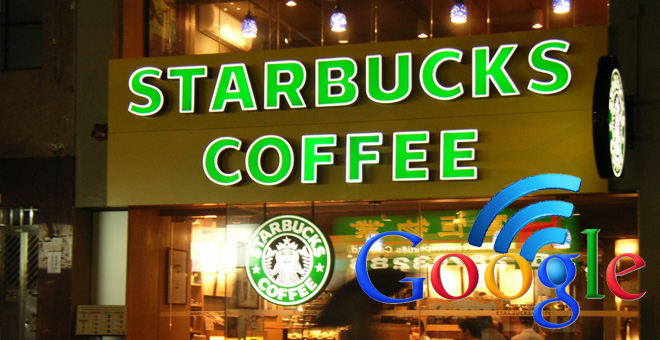 And if a particular Starbucks coffee shop happens to be in the few areas where Google has its Fiber service set up, the speed bump will be up to 100 times.
As TechCrunch points out, this isn't Google's first attempt at providing free Wi-Fi access in a public place. In San Francisco, the company is having talks about setting up free access points in key public spaces. Google's free hotspots should go live there in April, 2014. There are also numerous Wi-Fi access points in the surroundings of Google's Mountain View HQ, too.
The joint project with Starbucks kicks off some time in August and won't happen overnight, but will have gradual rollout, which will take up to 18 months to complete. To see if the Google-powered Wi-Fi network is up and running at your favorite Starbucks coffee shop, check for the one with SSID "Google Starbucks".