Another thing that came along the Motorola Moto G announcement yesterday is the update to the Google Search app for Android. The latest version of Google Search is now available on the Google Play Store. The update brings to Android smartphones all the latest developments of Google Search, including prettier search results and a smarter Google Now. Of course, Google Now, as before, is only available to devices running Android 4.1 and above.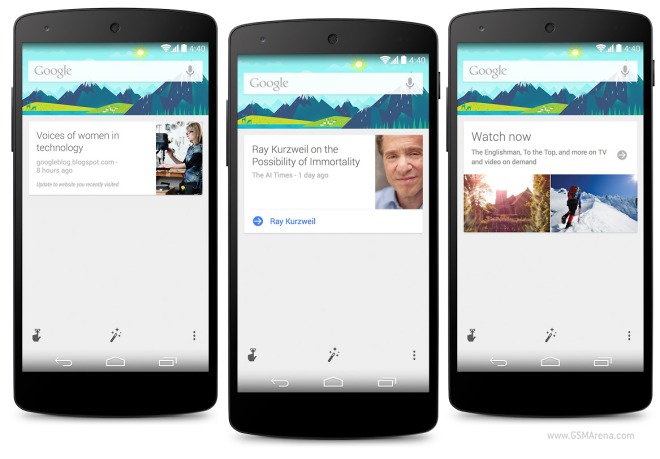 The new version of Google Search will allow you to have short dialogues with Google Now when you are conducting searches. In these dialogues, Google Now should be able to understand when you referring to your search term by an indirect pronoun instead of using the full name. It will also answer back when there are several options for action.
Another perk of the new version is that you can now activate the Google Now voice commands handsfree by simply starting with a "Ok, Google" instead of pressing the Mic button. This however, should only work in US locales. This has been available to iOS users for a little more than a week now.
Google Now now also taps into the crowd-sourced real-time traffic information by Waze – a popular smart navigation app project that Google purchased earlier this year.
There will also be more location-based information. When you visit certain places of interest such as tourist sights, Google Now will come up automatically to supply you with information.
There are also several new cards, which allow you to subscribe to updates from a website, a news topic or a notable people.
The new Google Search app also comes with compatibility with the Google Experience Launcher, the Nexus 5 stock Android home UI, which recently got leaked, so now you can install the Launcher on any v4.1+ Jelly Bean device.
There's surely a lot more to it and a lot we still haven't discovered, so if you have already updated, you can tune in the comments below and add other new feature you may have noticed.