Google is making buying tickets for live events a bit less convoluted by striking a deal with live event companies Ticketfly, Ticketmaster and AXS. Now, tickets for live shows will be offered to you via Google's Search and Maps services on both mobile and desktop.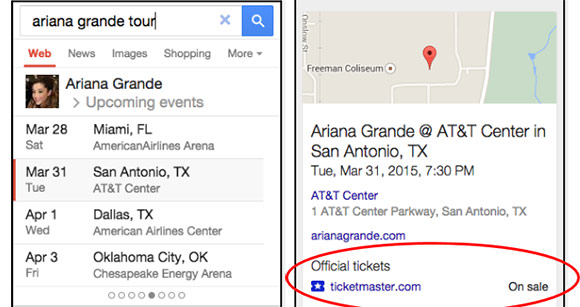 Upon searching for a specific venue, you will see upcoming events and whether or not tickets are currently available. Artist schedules will also appear when you search for a specific band or performer.
As per Ticketfly stats, nearly 40% of live event tickets remain unsold because people don't know about the events. Let's see if this will change now that Google is lending a helpful hand.
In order to take full advantage of the functionality, the musicians will have to alter the codes of their websites a bit. The full documentation set is available on the source link below.