For its 15 birthday Google updated its popular search engine for the web and now, the upgrades are rolling out to the Android platform.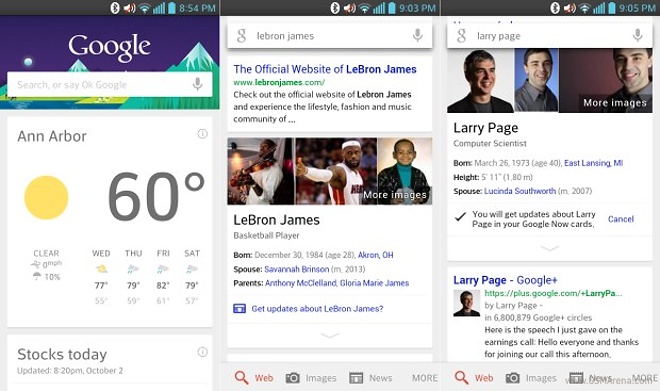 The latest version of the Google Search for Android comes with a new command called "Ok Google". The voice search shortcut is currently in operational only in the US, but will gradually roll out to other regions.
The update also brings the new "more beautiful" search results to your Android smartphones. You can also tell Google to keep you updated about new posts of a people you've searched for.
All these new features are said to be rolling out gradually. So, you might need to be patient a little longer before you get to enjoy them.