Google recently incorporated the ability to recognize songs in the latest Google Search update. Now they have released a standalone app that can be installed on Android.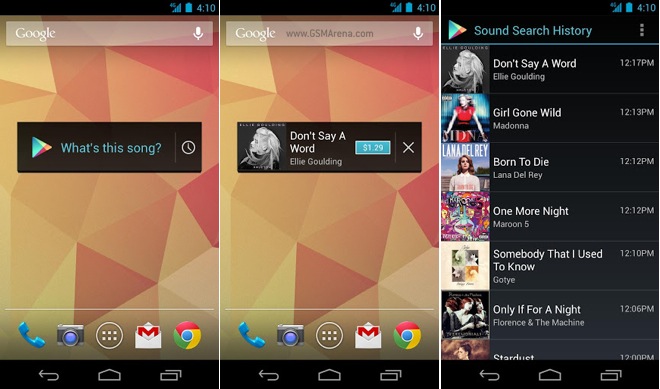 Called Sound Search for Google Play, the app takes the form of a widget that you can keep on your homescreen and tap when you want to find out what song is playing near you. Other than guessing which song it is, the Sound Search app also provides a link to purchase it on Google Play and maintains a list of your searches, that can be synced across your Android devices for future reference.
Unfortunately, there are a couple of limitations. First of all, the Sound Search app will only recognize songs that are on Google Play and which can be purchased, which is not that big a deal since Google has a fairly healthy library. What is a big deal, though, is that this app only works in the US (not even other regions where Google Play music is available), so everyone else is out of luck.
Then again, if you have Shazam or SoundHound installed on your device, you are not going to miss much.