Google may not be seeding Jelly Bean to users until mid-July, but the company's Android team has already uploaded the factory image of the Nexus 7 tablet online.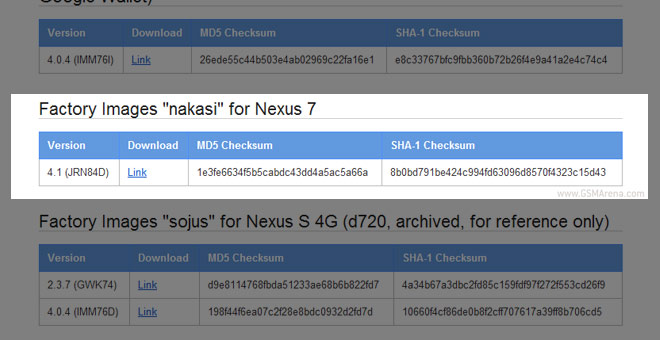 The image should be extremely useful to developers, who might start cooking ROMs based on it and users who need to bring their Google Nexus 7 tablets to stock, in case the hacking goes wrong. It's interesting to see that Google has given the Nexus 7 the codename "nakasi".
A quick search showed that Nakasi is actually a popular music form in Taiwan, unlike the previous Galaxy Nexus phones codenames, which were named after fish.
We also expect developers to take advantage of this image and create Jelly Bean ports for some of the other Android tablets out there. Looks like Android fans will have to wait for the Galaxy Nexus images for couple more weeks, though.
Head to the source link below to get the Nexus 7 stock Android image.