Google was rumored to unveil its own music streaming service and the internet giants has chosen its I/O event for its debut. The company officially launched an on-demand service called "Google Play Music All Access".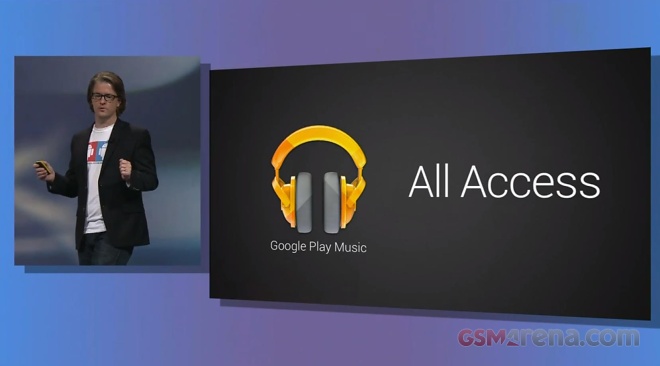 The Spotify competitor features millions of songs that can be played instantly. The service offers you songs by personal recommendations and also allows you to have your own playlists and chats.
Google Play Music All Access has a unique ability to turn any song into a radio station and all music in your Google Music locker is automatically synchronized with your All Access.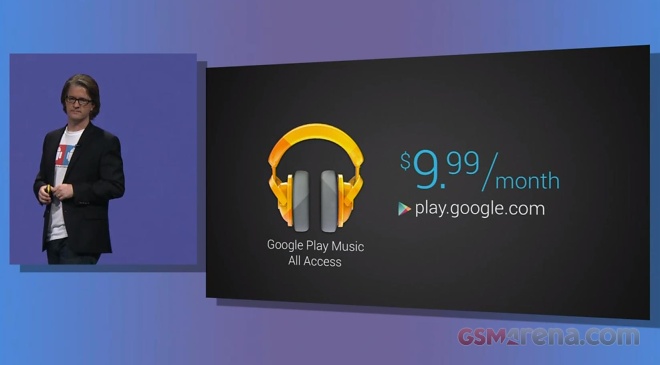 Google Play Music All Access will be available on web and mobile in US, starting from today and the service will cost you $9.99 a month. However, Google offers free one month trail and early adopters will the get the service for $7.99 if they sign up before June. Google Play Music All Access will soon be available in many more countries.