If you want to grab a Nexus 7 tablet and also like the idea of having access to unlimited music through a streaming service, this may be for you.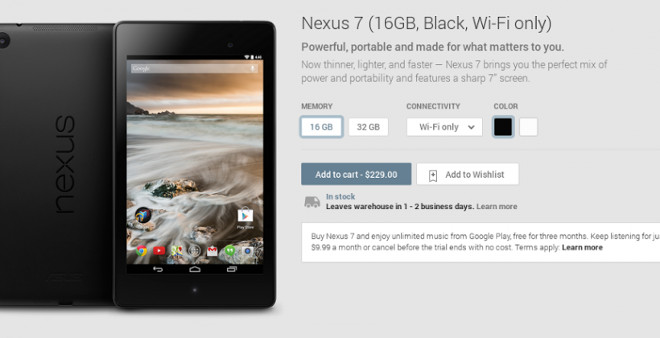 Google is now throwing in three months of free use of its Play Music All Access subscription when you buy a Nexus 7 from the Play Store.
The offer is valid for tablets purchased until September 30, but is limited to the US. Once you've ordered your Nexus 7, you'll get a special code via email – this gives you the three-month pass to Google's All Access unlimited music streaming. You have to use the code to set up your account by September 30, though.
After the three-month period passes, Google will bill you $9.99 per month for the unlimited music service. If you don't want this to happen automatically, you'll have to cancel your subscription at some point before the three months are over.
If you've previously used Play Music All Access, either as a paid subscription or even just as a free trial, you won't be able to take advantage of this deal unfortunately.