The Nexus 7 proved that it's great for overclocking a while ago when the quad-core Tegra 3 inside it got pushed to 1.6GHz. However, now thanks to yet another enthusiastic XDA Developer, the Nexus 7 has reached the screaming 2.0GHz.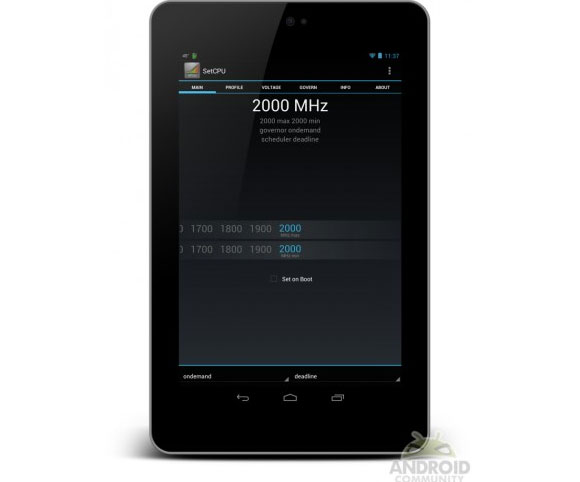 The experimental kernel comes courtesy of Clemsyn, who has managed to get the quad-core Tegra 3 to its limit. The kernel isn't yet available for the general public, as its quite unstable and causes some issues.
Still, 8082 points in Quadrant benchmarks sounds unbelievably good. Amd, yes, benchmark results don't necessarily mean smoother user experience in everyday tasks, you can be sure the overlocked 2.0GHz quad-core Tegra 3 will make a difference.
By the way, the same developer has a pretty stable Nexus 7 1.8GHz kernel, which is enthusiast owners can try for themselves.