When Google announced their music service at the I/O conference earlier this year, it came with their famous beta tags. It only allowed you to upload up to 20,000 of your own tracks to Google's servers and then stream it from other devices anytime you want. Today, at their 'These Go To Eleven' event, Google released the final version of the Google Music service.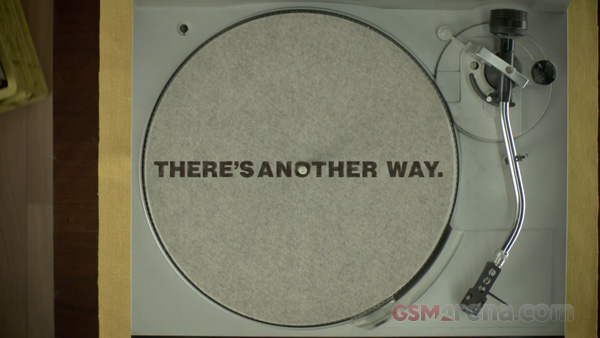 So what are the new features? Well, as before, you can still upload your music to Google's servers and store it there but now you can also purchase new music. Google has over 13 million tracks available at the moment, from major record companies such as Universal Music Group, Sony Music Entertainment, EMI, and the global independent rights agency Merlin as well as over 1,000 prominent independent labels including Merge Records, Warp Records, Matador Records, XL Recordings and Naxos. Google has also partnered with independent music distributors such as IODA, INgrooves, The Orchard and Believe Digital. Google is also encouraging new and existing artists to create their own profile on the Google Music Artist Hub.
You can purchase individual tracks or entire albums. The music will be available in 320kbps MP3 and will cost about $0.99 to $1.29 per track. This music can be streamed or downloaded for offline listening. Google Music automatically syncs your music and playlists across your devices.
You can even share your music on Google+. When you share your music, your friends will be able to listen to the complete song or album for one time only.
Google currently has some exclusive songs from various artists such as Coldplay, Shakira, The Rolling Stones and DJ Tiësto and most of these are available for free. They will also be offering one free track every day to users. Also, thanks to an exclusive partnership with T-Mobile, their customers will get some exclusive free content and whatever else they purchase will be added to their monthly mobile bill.
To take advantage of the new service, Google has also released a new version of their Android Music player, which is now on version 4.0.9. If you're in the US, you must have already received the update. The Android Market website has also been updated and the Android Market app on devices will be updated with the new content soon. Google Music will also be available on iOS.
Unfortunately, the service is currently restricted to US users and is likely to stay that way. People outside the US get a 'We're sorry. Google Music is currently only available in the United States' message. They don't even get the new Android Music application nor the updated Android Market website. But if you're reading this in the US, then you can head over to music.android.com and start uploading/downloading/streaming music right now.