Google is holding an event on November 16 and has sent out invites for the same. However, the invites don't clarify what the event is actually about. All it says is that 'These go to eleven'.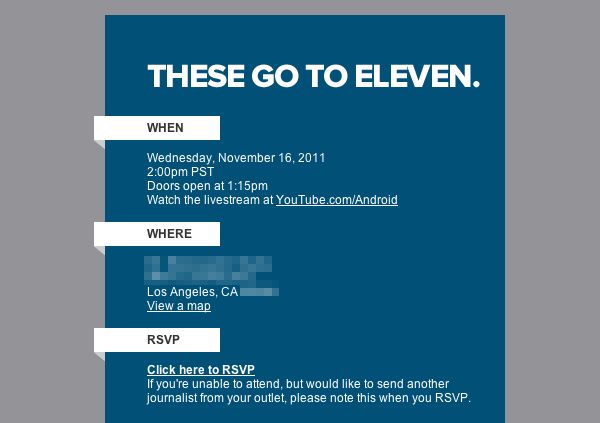 In case you don't get the reference, it is from the movie This Is Spinal Tap and the invite is actually marked from the character in the movie: Nigel Tufnel, who says the above mentioned line.
All this points to the fact that the event could very well be about Google's music service, currently called Music Beta by Google. Google probably plans to brings the service out of the beta status and also announce the pricing for the service, among other things. With just four days to go, we'll find out soon enough. Till then you can watch this video to get a better idea about the title of the invite.