The mobile Google Maps app just got better. Google has just announced a handful of new features coming to the Android version of the Google Maps application. Meet the Walking Navigation, the Street View Smart Navigation as well as the new search bar, which are all a quick application update away from your handset.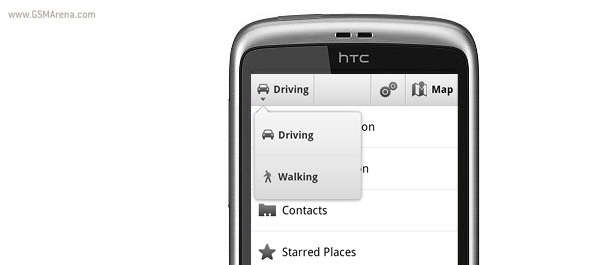 Its been a few months now since Google brought voice guided turn-by-turn navigation to the Google Maps but up until now it was only usable while driving a car. Thanks to the Walking Navigation beta feature (accessed through the Navigation icon) you can now get walking directions and see the pedestrian pathways.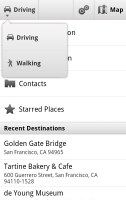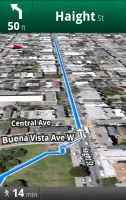 The Google Maps just got better
The Google Maps Street View underwent a facelift too. The annoying arrows are now gone and to move around the place you're taking a look at, you can simply drag Pegman. The Smart Navigation feature should make Street View easier and faster to use, and more fun too. To see the improved Street View, check the following video:
As for the new Google Maps search bar, it is now always at the top of the map so you can get to it quicker than before. For more information on those and some more new Google Maps features, follow the source link below.
If your smartphone runs Android 1.6 (or a more recent version of the mobile operating system) and you want to take advantage of the new Google Maps features, you only have to go to the Android Market and get the latest versions of both the Google Maps and the Street View on Google Maps applications.