Just two months after Google acquired the community-based traffic and navigation app Waze, the company's Maps app now supports real time incident reports. The information will come directly from reports submitted by the Waze community, but the feature won't be available everywhere.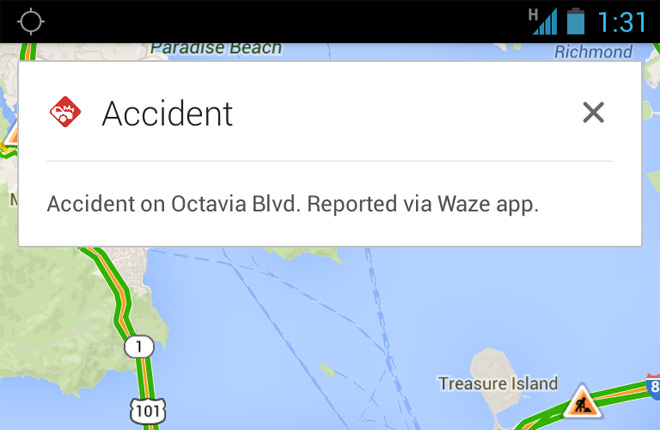 At first users in Argentina, Brazil, Chile, Colombia, Ecuador, France, Germany, Mexico, Panama, Peru, Switzerland, UK and the US will benefit from real time accident, construction, road closure and other reports submitted from Waze users. However, Google Maps isn't the only app that benefits from the collaboration of the two companies. The Waze app has been updated as well.
Waze users can now enjoy Google Search directly from the app itself and as for navigation, the Waze Map Editor includes Google Street View and satellite imagery. This would hopefully make map correction and error reports easier to fix.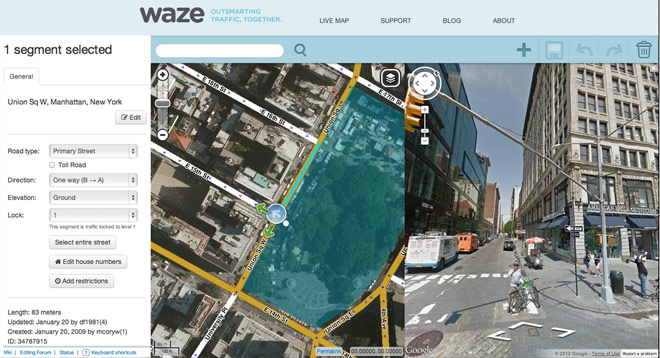 Both the updated versions of the Google Maps and Waze apps are available for Android and iOS alike. Check out the Google Play Store [Google Maps | Waze] and the Apple App Store [Google Maps | Waze] to download them.