Beginning today, Google Maps will show you real-time transit information. The search giant has been providing transit information for a while now, though not in real-time.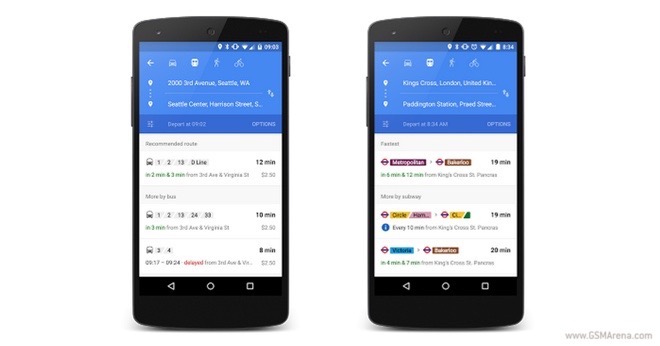 The feature will deliver live arrivals for buses, metro trains, and subway. Even cancelled routes will be displayed. Google has partnered with over 100 partners and 6,000 transportation authorities to deliver the goods.
Today, Google also added added 25 new partners in six locations for its project. They include the United Kingdom, Netherlands, Budapest, Chicago, and San Francisco among others.
Have you tried the new Google Maps functionality? Drop us a line with your thoughts in the comments below.