Google Maps now joins the Android apps list with over 1 billion downloads, following Gmail which founded the club a month ago.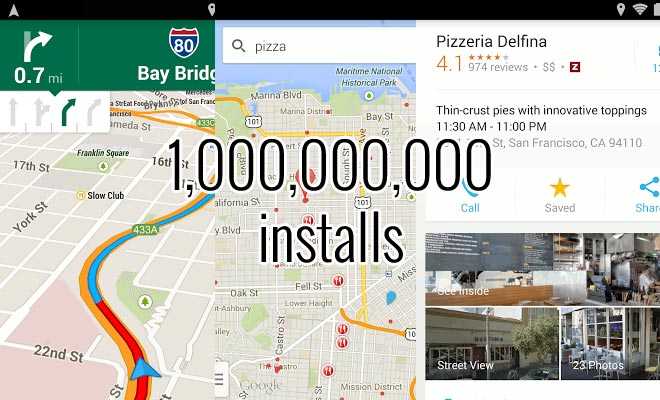 Maps has always been one of the most successful Android apps and the 1 billion downloads mark represents unique accounts that have downloaded the app (multiple downloads from one account are counted as 1). In fact, Google Maps was the first ever Android app to reach 50 million downloads in 2011.
The next potential app to reach 1 billion downloads is YouTube. We'll see just how long it'll take it to get there. In the meantime, we're looking forward to Google I/O 2014 on June 25 to see if Google has been cooking anything new for Maps.