Just in time for the holiday shopping season, Google is set to light up a giant interactive billboard in New York City. Powered by Mitsubishi Electric, the Diamond Vision AVL-ODT10 display will become the largest electronic billboard to ever grace the iconic Times Square.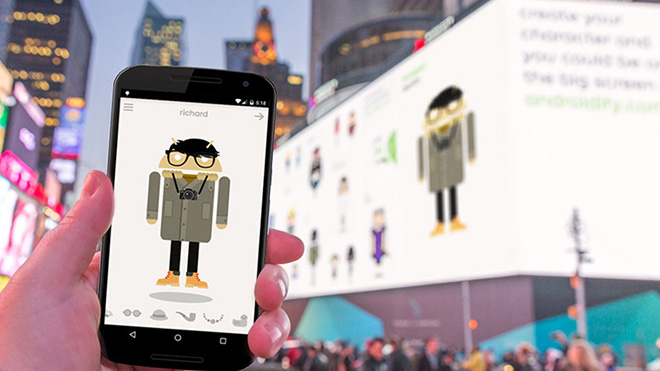 The display is located on Broadway, not far from the search giant's HD in Gotham. It measures a whopping 329.65 feet x 77.69 feet. In addition to being the largest ever digital billboard on Times Square, the engineering marvel is also the biggest in North America to date.
The resolution of the display is 10,048 x 2,368 pixels. That's a lot more pixels than your typical UHD display has to offer, though I wouldn't expect any miracles in pixel density. The latter is not exactly as relevant in this case as it would be on the devices we interact with every day – given the sheer size of the thing, I have no doubt that it will look great.
The billboard is set to go live today with an interactive game for the public that will run until Tuesday. Users will also be able to create Androidify characters on site and put them on T-shirts and postcards.
There is no word on the price tag of Google's massive marketing stint, though I promise you that it won't come cheap. The company will exclusively own the rights to the display until the end of January. It will also donate some of the precious screen time to non-profit organizations.
A billboard this large is yet another sign about Google's increased marketing efforts. With the launch of Android 5.0 Lollipop, the search giant kicked off a brand new marketing campaign, which celebrates the diversity of its mobile OS.