Google has just unveiled a new service. It's called Inbox, and it uses the data in your Gmail account. But it presents this to you in some pretty interesting new ways.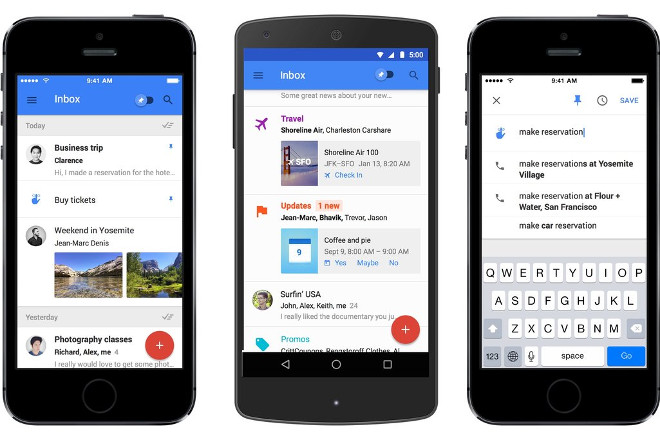 It's designed to "focus on what really matters", the company says. It does this by surfacing important information from emails, and by letting you add reminders to your new inbox.
Inbox comes with Bundles, which are an evolution of the categories that Gmail itself got last year. Similar types of email will be bundled together in one row, and if the system doesn't work well on its own you can train it by choosing which emails it should group. So basically, gone are the category tabs, and in are the new rows of bundles.
Another new feature of Inbox is Highlights. This brings to your attention the most important information in certain messages you receive, such as flight itineraries, event details, as well as photos or documents sent to you by friends and family members. The service will also show you relevant tidbits that weren't in the original email, such as real-time flight status and package tracking.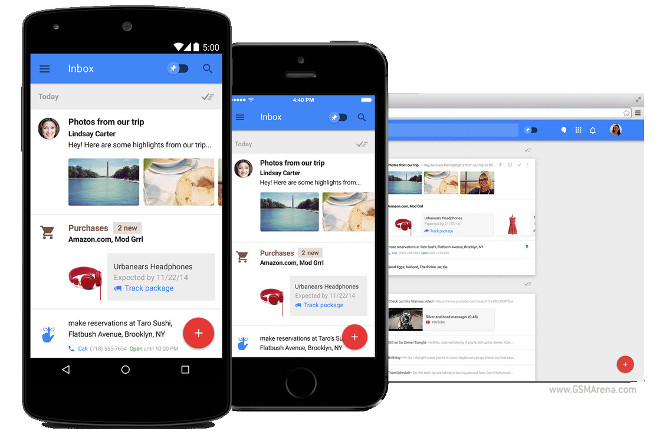 This email app is also a to-do app, since you can add reminders to it. Google even boasts that "your inbox becomes a centralized place" in which to see things you need to do alongside emails. Furthermore, the reminders are enhanced by what Google is calling Assists – which are bits of additional information that may help you get things done. Examples include automatically adding the phone number for a store you're reminding yourself to call. In this situation, you'll also know whether the store is currently open. And Assists work for email too. If you book a flight, you'll get a Check In link, and if you book a table at a restaurant, you'll be shown a map next to your confirmation email.
Finally, Inbox introduces the concept of snoozing both emails and reminders. After you've done so, they'll disappear, but you can set them to come back at another time, or when you arrive at a specific location – such as your home or your office.
Inbox is invite-only for now, so to use it you'll have to either wait for someone to invite you or send an email to inbox@google.com begging for an invite. Inbox works on the Web, and there are dedicated apps for Android and iOS too. The Gmail apps will still exist, there doesn't seem to be a plan for Inbox to replace them (at least not yet).