Google just unveiled the Android-ready version of its Chrome web browser and made this a huge day for the Chrome users, who have a smartphone of the droid variety. The app is still in beta, but it already looks like one of the best browsers on the platform (and as you know there's no shortage of quality web browsers on Android).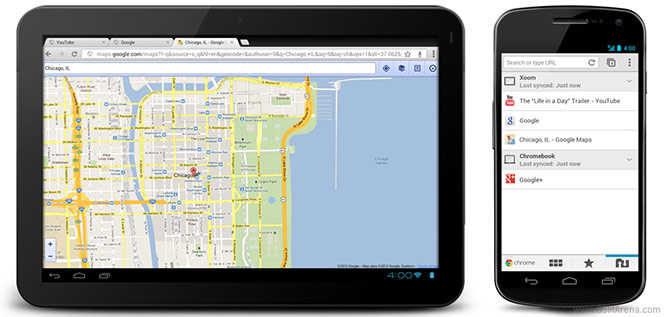 With great performance and simplified user interface, the Chrome browser for Android [Check our review] still has plenty of eye-candy to offer. It lets you sync just about anything between your desktop browser and your smartphone/tablet – from bookmarks to current browsing session, so you can continue on your smart device exactly where you left off on your computer.
Incognito mode is also present here, along with tab browsing, which works in a really impressive manner. HTML5 support is, naturally, quite extensive as the dev team has tried making Chrome for Android a solid platform for developing web content.
The availability is quite limited at this point, but those of you who have an ICS device at hand should certainly give this one a try. You can download it right from your smartphone's Android market, or through the app repository's website.
Comments on how you find it will be welcome in the comments section below.