The last update Google made to Gmail for Android was quite substantial and included a lot of user interface changes. One of them was the removal of the Delete button, which caused a hurricane of negative feedback. Today, Google has responded by bringing back the Delete button in a small update for its mail client on Android.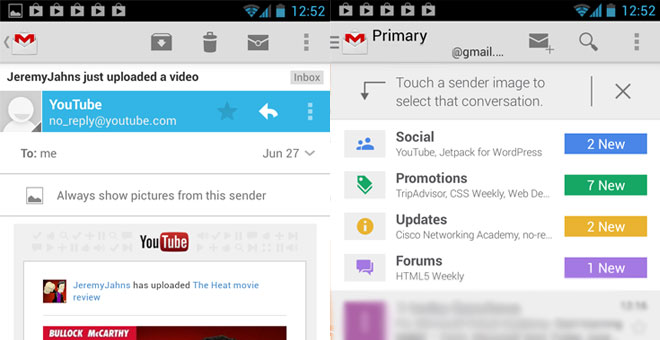 Other than that, the latest version of the Gmail (v4.5.2) includes an undisclosed number of bugfixes as well as the feature to select multiple emails by tapping on their sender's photo.
Before the update, you had to go in the Settings menu and manually bring up the Delete button. Now, it's sitting next to the Archive button by default. Follow the source link below to visit the Gmail app on the Google Play Store website and push the update to your smartphone.