Google has put up its website for the 2012 Google I/O developer conference in San Francisco. Registration for the event will be open starting 7AM PDT in less than too hours, too, with regular tickets costing $900.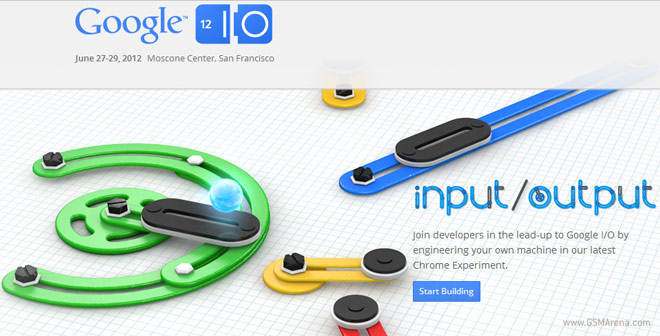 Starting June 27, the two-day conference promises to be interesting to say the least. Google is rumored to announce its sub $200 tablet, said to compete with the Kindle Fire.
On top of that, it's not entirely impossible to see the announcement of Android 4.1, expansion of the Google Music service to more countries, and why not a new quad-core Nexus smartphone?
Last year tickets sold out for mere 59 minutes, so if you want to reserve yourself a seat, make sure to be at the Google I/O registration page 7AM PDT sharp, or else, you might miss you chance.
Oh, and as usual, Google has put up an interesting HTML5 Chrome experiment on the I/O website, which allows you to build yourself a Rube Goldberg machine. Why don't you give it a try?
Update: Amazingly, all the tickets for the Google I/O conference sold out for the staggering 28 minutes! That's two times faster compared to last year. Crazy. Google better not disappoint.