Google has issued a new update for its Glass smart eye-wear, which adds new Google Now cards as well as bringing updates for already existing ones. Furthermore, there are a bunch of new voice commands as well as the ability to fast forward/rewind videos you're watching in order to get to a certain part that you're interested in.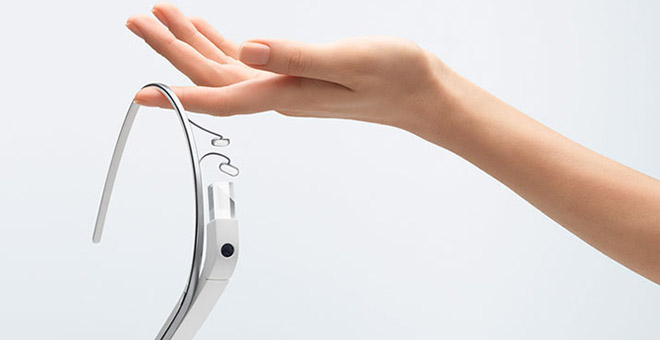 The new Google Now cards now include ones for restaurants, hotels and events that allow you to book and get reminded of already existing reservations. Another new card is in charge of movies and brings information for upcoming titles and their screening times in nearby theaters. The last newly added Google Now card to Glass is for emergency alerts – it'll only show up when there's a severe thunderstorm or flash flood warning in your area.
Google has also updates the traffic, weather and sports Now cards and has fixed minor bugs that were terrorizing them.
There are also some new voice commands allowing you to say "Post an update", which is currently supported by the Path app as well as "Take a note" for quickly posting stuff to Evernote. Google teases that users will be able to assign their custom voice commands to other services with some upcoming updates.
Although for the moment, Google Now isn't freely available to everyone, it's interesting to keep up with the progress Google is making with the innovative product. The search giant releases monthly updates for Google Glass in an attempt to add more value to it and further improve its features before it eventually makes it a mass-market product.