February 2nd is the date we've been waiting for. Google is holding a special Android event in its Californian headquarters about the next Android installment – the Honeycomb, the Android ecosystem and some hands-on demos.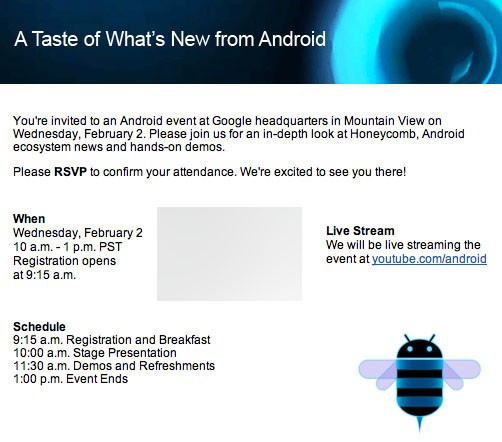 Google showed off the Honeycomb on numerous occasions, but it's never done an official presentation, only teasers. It seems the time has finally come.
The Android Honeycomb event is scheduled for 2 February at 10.00AM PST (06.00PM GMT) and will take place in Google's headquarters in California.
I guess the hands-on part of the event will give us a glimpse to some of the newly announced tablets we saw on the last CES (anyone said Motorola XOOM?). I also hope Google finally comes clear whether Android Honeycomb will be compatible with smartphones.