Google has updated its Google+ Android app with Chromecast support. While the company isn't saying anything about the new feature, it's making Google's social network app even more social by allowing you to share the experience on your TV.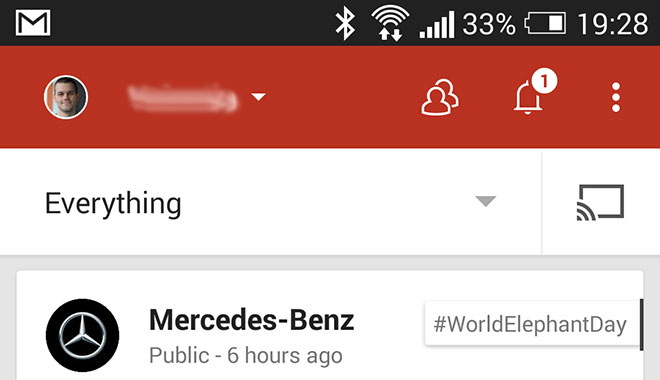 The Google+ app joins the numerous Chromecast enabled applications. The social app makes images appear fullscreen with text on top. This makes flipping through galleries a very cool experience.
Follow the source link below to check if Google has made the latest version of Google+ available for your particular device and region. Note that the feature is enabled on a per-user basis, meaning that it might not be available to you even if you rock the latest version. Best of luck, then.