Google has enabled a data compression feature on Chrome for iOS, which cuts data usage by up to alleged 50%. The feature has been available for the beta version of Chrome for Android, and now it is making a first, limited appearance for iOS as well.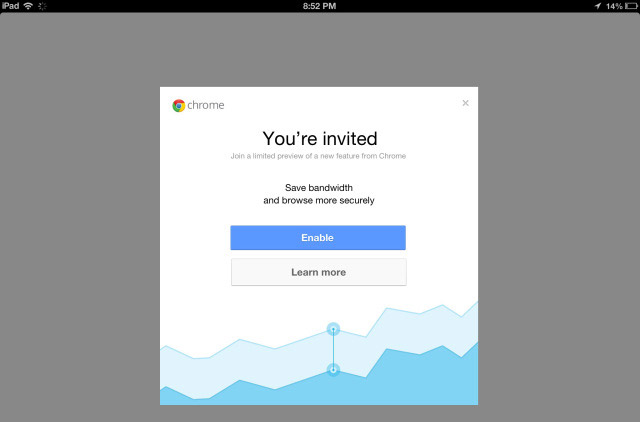 The way the data compression works is this – you request a web page in Google Chrome, it then goes through Google's servers where it gets compressed and this is the version of the page you get. It's the same, but up to 50% smaller in size.
Yes, the feature is quite similar to the Opera Turbo mode. The difference is that Google claims page loads aren't slowed down as much thanks to the use of the SPDY protocol.
Unfortunately, the Chrome data compression feature for iOS is available for invited users only at this point in time. If you're not currently invited to try out the beta feature of Chrome for iOS, don't fret. Google is going to release the data compressing abilities of Chrome for everyone once its ready. Here's hoping it's as sooner rather than later.