You know what's a byword for Christmas? Presents. And Google likes to give them to its employees come Christmas and this years' is no exception.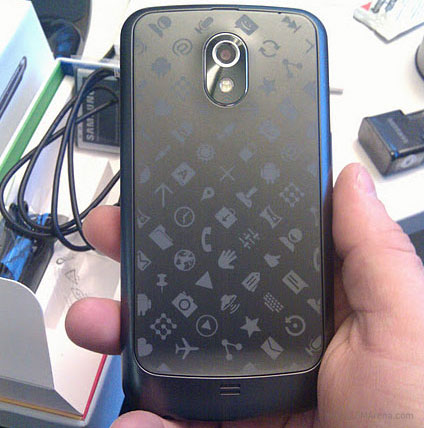 As a "Thank you for your hard work throughout the year", every Google employee in the company's offices in London and Zurich has received a special Christmas gift in the form of an exclusive Samsung Galaxy Nexus.
What makes this particular Galaxy Nexus exclusive is its battery cover. It sports an unique pattern with various Android icons, specially designed for the hardworking Googlers. Sadly, however, hardware specs of the device remain unchanged.
I don't know about you, but I am not entirely convinced that this is the best battery cover design Google could have created. In addition, as this is Google's internal matters, it's not yet confirmed if this is the only bonus all the 20,000+ Google employees are going to receive this Christmas season.
Reportedly, last years' Christmas holidays, all 20,000 Google personnel received an $1,000 individual bonus plus 10% increase in salary as of January 1, 2011. But, you know, a Galaxy Nexus isn't so bad either.
Via | Source, Source (2)