Google has obviously been hard at work ever since rumors leaked a while back about its upcoming cloud storage service, Drive.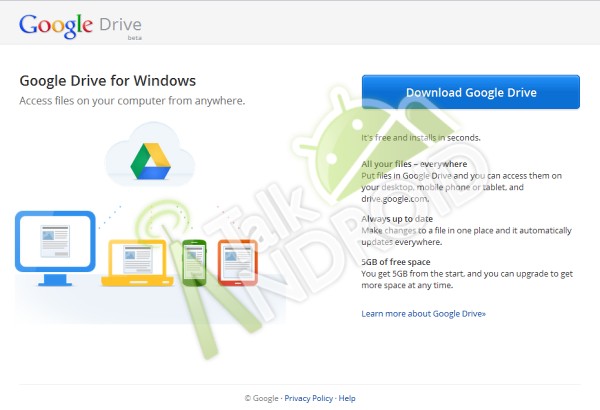 A leaked screenshot has confirmed that the new service will feature a whopping 5GB of free storage for everyone. This is significantly more than the highly popular Dropbox service, which offers 2GB by default (although that can be upgraded through beta trials and friend recommendations).
Once live, Google drive will let you sync files between desktop, mobile or tablet interfaces, as well as online via drive.google.com.
Drive is also making an appearance in the support reference for Google docs. This may mean that Drive and Docs could eventually merge into one entity. That's not too far out of the realm of possibility, especially judging by these earlier leaked images of the Drive interface.
Of course, the 5 GB of storage space and the mid April release date are still rumors at this point, so don't bet the bank just yet.