After being rumored for the better part of the last year, Google officially just announced its own cloud storage solution – Drive.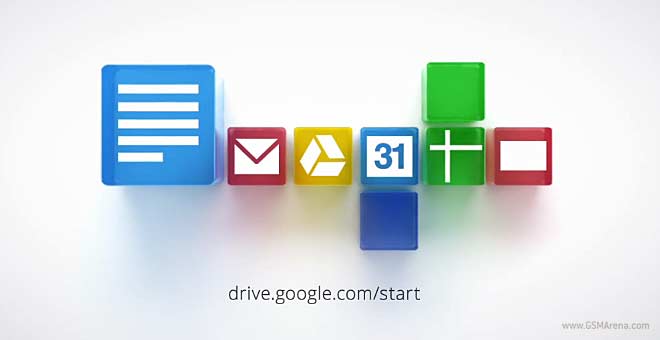 Google Drive gives you 5GB of storage the second you sign in to use the service. No questions asked. The interface is based on Google Docs and you can collaborate with other people on documents, spreadsheets and presentations. The sharing and collaboration system is enhanced by comments, which you get notified for if they are new.
If you've been using Dropbox, you'll feel very at home with Google Drive. That's because Google has borrowed an idea or two from the undisputed cloud storage leader, hoping to get to sit in its cozy throne some day. Drive comes with a desktop client for Windows and Mac OS X and in the form of a mobile app for Android. It seems though, iPhone and iPad users will have to wait a bit to get their Drive apps.
Once in Drive, you get a list of all your documents from Google Docs and your files from the designated folder on your computer. Those files get listed on the service's mobile app as well.
Naturally, Google has used its immense search know-how in Drive. You can search your files by keyword, file type, owner and more. It can even recognize text in scanned documents using OCR (Optical Character Recognition) technology. It goes one step further by using image recognition technology on your photos. So if, for example, you've made a photo of the Colosseum in Rome and later search for "Colosseum", your Drive photos of that place will appear as results.
If you find 5GB too limiting, Google gives you plenty of upgrade options for a monthly fee. You can choose between 25GB of cloud storage for $2.49/month, 100GB for $4.99/month or 1TB for $49.99 month. An added bonus is that if you choose an upgrade, your Gmail account storage also increases by 25GB of space. Check out Google's introductory video to their brand new service.
Google has integrated Drive very tightly with its other services like Google+ and Gmail. The company says you'll eventually be able to share stuff from your Drive in Google+ or attach it directly in Gmail.
Now it'll be interesting to see how the competition from Dropbox, SugarSync, SkyDrive, Box.net and others respond to the Google challenge.