So far the popular Google Docs supported only viewing text documents but now Android and iOS users get to enjoy the recently added editing feature which is easily accessible through the web browsers of their mobile devices.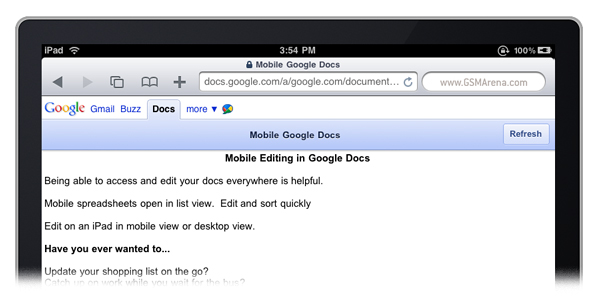 The spreadsheet editor has been available for a while but as of yesterday you can edit your text documents on the go. Just visit docs.google.com using your device's web browser and start editing your docs by tapping the Edit button.
All iOS 3.0 (or higher) devices can edit Google documents now, including the iPad. Unfortunately, when it comes to Androids, only handsets running Android 2.2 (or higher) and can take advantage of the new Google Docs feature.
Now, here is the video demonstrating the new Google Docs editor in action:
Currently, you can edit only documents in English but Google is about to add support for more languages soon.