The Photo Sphere feature has been a staple in Google's Camera app for Android for quite a while now, but today the search giant has decided to bring the exact same functionality to iOS.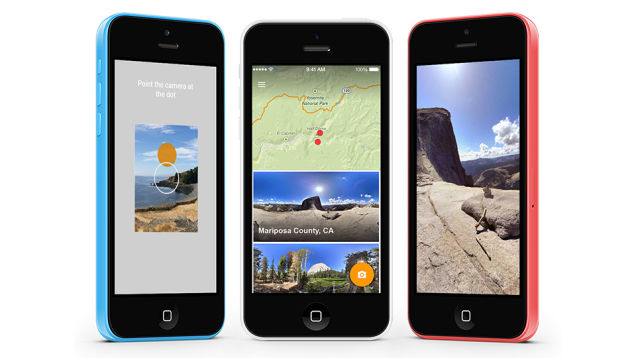 It's done this by releasing a new app for Apple's mobile operating system. It's called Photo Sphere Camera, and, as you'd expect, its one goal is to let you create Photo Spheres on iOS.
A Photo Sphere is like a panorama image, but better, since it doesn't work on one axis alone – it covers 360 degrees, in fact. To do a Photo Sphere, you need to stand in one place while holding your phone at eye level. Then, a blue dot will keep appearing on your screen to guide you through the creation process. First you do a full rotation while keeping your handset in a vertical position, then a few more with it tilted either upward or downward.
This all sounds more complicated than it actually is, and Google's video embedded below explains it best.
Once you've created a Photo Sphere you can (obviously) view it on your iPhone, but you can also upload it to Views, Google's dedicated website for these. This acts like a repository for all your Photo Spheres, and it also lets you easily share them with others. You can even add Photo Spheres to Google Maps, to help others explore the world in a fun way.
The Photo Sphere Camera app by Google is now available for free in the iTunes App Store. It requires iOS 7.0 or later, and one thing to note is that the iPhone 4 can't create Photo Spheres.