Google Maps was updated with a refreshed UI as announced at Google I/O 2013 and the update had dropped the offline map support, which wasn't particularly well received.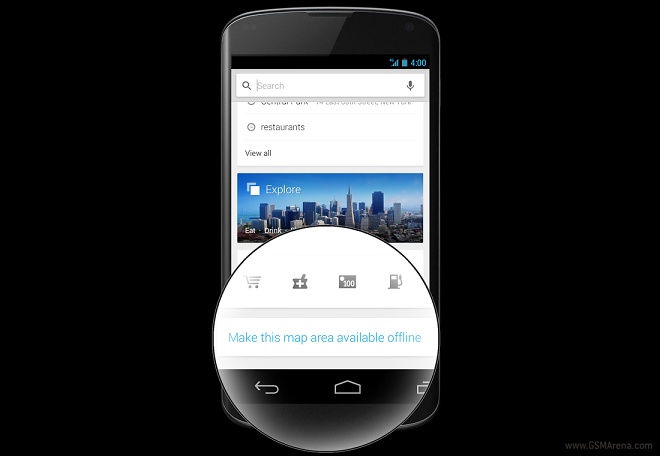 Fortunately, Google engineering team has heard the pleas and has brought back the offline caching in its new Maps app. A large "Make this map area available offline" button has been added below the search box.
Google has also added a "Where's Latitude?" link at the bottom of the side menu in its latest update and the link will provide you more information about the future of location sharing.
The update will starting rolling out globally today, so keep a close eye on the Play Store for updating your Google Maps for Android app.