Google has started rolling out an update to the Maps application on Android, which brings it to version 7.0.0. The biggest change in this update is a refreshed UI, which was first displayed back at the Google I/O 2013 event.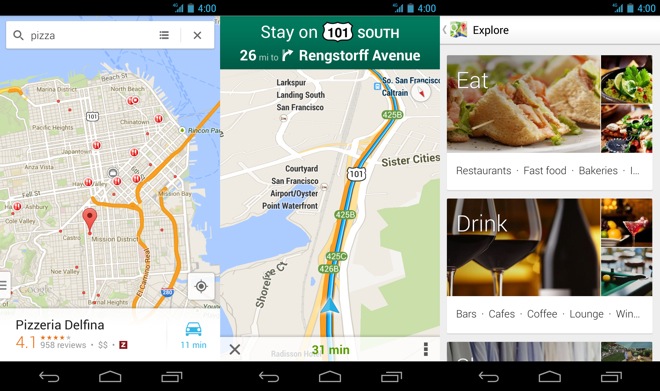 The updated UI brings the Android version of the app in line with the iOS version, along with the new beta of the web version. There is a new, always visible floating search bar on top, which isn't really any quicker to use but has slightly more functionality built-in, namely the ability to quickly set a navigation route and look up contact details.
The bottom bar has completely been done away with and the additional options now reside in a drawer on the left, which can be slid out using the tab on the bottom left.
The update is slowly rolling out, however, for some strange reason Google chose to update the app page with new details such as screenshots, change log and update date even before the update is actually available for download. If you haven't gotten the update yet, it should be arriving shortly.