The rumors were true, as it turns out. After it didn't manage to purchase Twitch last year (which eventually got grabbed by Amazon), Google is launching a competing service. It's called YouTube Gaming (and not YouTube Live as previously leaked), and it will become available "this summer". YouTube Gaming will first be offered in the US and UK.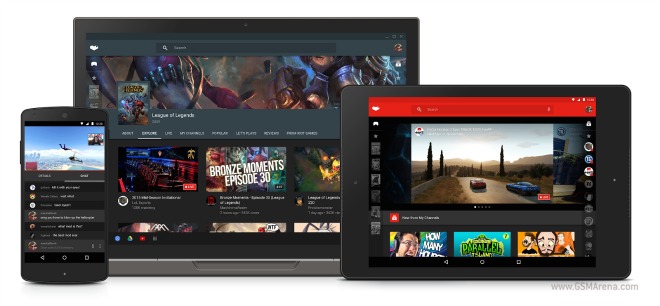 It will come with a new website and app, which will feature gaming-related videos and live streams, powered by what Google calls "the biggest community of gamers on the web".
People are already using YouTube to post gaming videos, and this will give them a dedicated home. More than 25,000 games will each have their own page on YouTube Gaming, which will collect the best videos and live streams about that particular title. The service will also have channels from game developers and YouTube creators.
You'll be able to easily add a game to your collection, letting you quickly get to the latest videos about it. As for channels, you'll subscribe to get notified when they start a live stream. Recommendations will be shown to you based on the games you like, and search inside YouTube Gaming will be restricted to game-related queries.
"In the coming weeks" it will become simpler to upload your gameplay to YouTube, thanks to "an improved live experience". And you won't need to schedule a live event ahead of time anymore. Furthermore, you will get a single link you can share for all your streams.