Following the Android L and Wear, Google announced Android TV. The company says that this isn't a new platform, but just another form factor, which Android supports.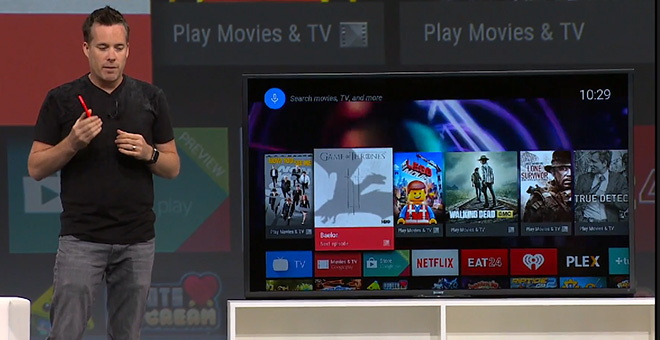 You can control your Android TV-powered TV set or set-top box from your phone, tablet or even watch. All you need is a touchscreen to work as a d-pad and a microphone for voice commands.
The design of Android TV, as you'd imagine is inspired by the Material Design and feeds your music, movies, games and TV series from the Play Store. Gaming is an especially cool experience, as you can share achievements and play multiplayer with your friends from their phones and tablets. Oh, Android TV also supports game controllers.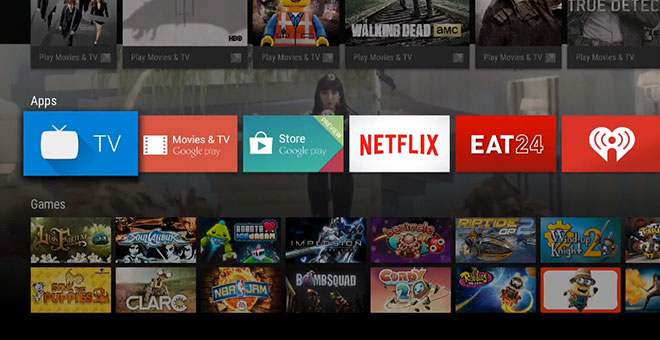 Apps also work on the TV as does Search. Android TV is expected to launch in many form factors including streaming devices, set-top boxes and even running on TVs themselves later this year and in a wider release in 2015.
All late 2014 and 2015 Sony UHD TV sets as well as 2015 Sharp and Philips TVs will have support for Android TV. In terms of set top boxes, ASUS and Razer were the first confirmed names on the list.