With the slate's availability expanding even further, Google has featured an ad for the Nexus 7 on its homepage. The ASUS made tablet joins the likes of the T-Mobile G1, Nexus 1, Nexus S, Motorola Droid, as well as the Google Chrome browser as part of the elite club of products, which have been advertised on Google.com.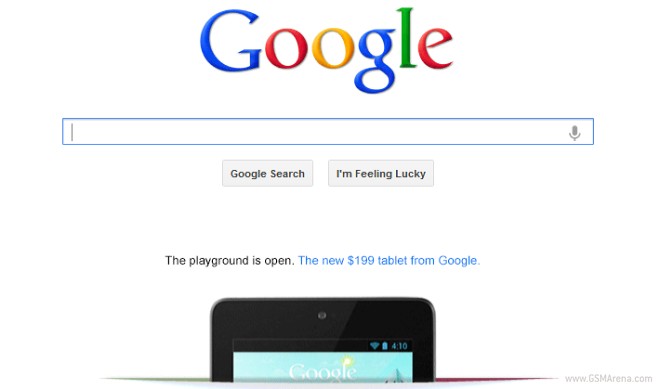 The ad for the Google Nexus 7 is quite catchy. For about a second after you open Google's main page, nothing happens. Then the tablet pops up from the page's bottom, revealing its top end.
With the Nexus 7 already selling like hot cakes, we can reasonably expect that having one of the prime advertising spots on the world wide web will bode even better for the tablet's commercial success. What do you think?