The Google dev team announced a new feature for the Gmail web interface. The world's most popular mailbox just got a preview pane, which allows you to check out an email without opening.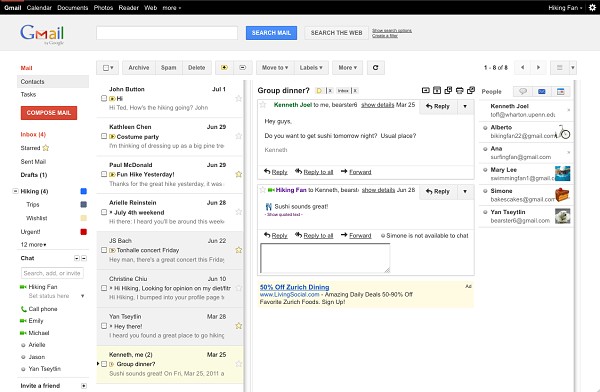 It's almost hard to believe that this feature, which has been available on most desktop email clients and even the web interfaces of some competing mail services for a while now, is only now making its way to Gmail.
To enable this you will need to enter the Labs tab in Gmail Settings, where you'll see a toggle button in the top right corner of your message list, which lets you switch between preview and list views.
There's an option to keep the preview pane on the side or, if you prefer, on the bottom of your screen. You can also set the interval after which a previewed message is marked as read. The default is three seconds, but you can switch it to whatever feels natural to you.