Olympus fans can now enjoy the GetOlympus app for iPhone which has been available at the App Store for a little while. With its help Olympus users will be able to improve their photography skills, browse a gallery of user-submitted images and read the latest Olympus news.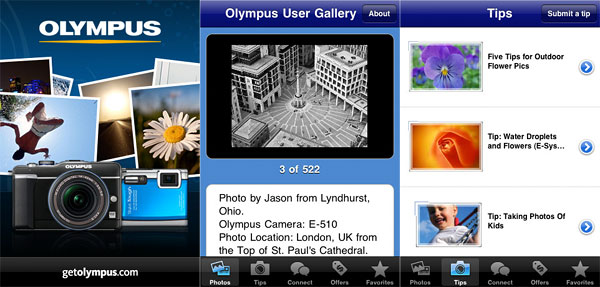 What I like about this app is that you can not only look at some images but also find out how they were taken. So, it's not only the inspiration you get but also the clues for achieving the better final result.
On top of that, the GetOlympus app features plenty of tips for taking images in different situations such as how to take outdoor images or pictures of kids, etc.
You can also follow Olympus on Facebook, Twitter, YouTube and Flickr and learn more about the latest Olympus offers or news.
Of course, you can download the GetOlympus iPhone application for free. It's at the App Store, only a few clicks away from you.