Android has really gotten into the holiday spirit – first Google sold some apps for $0.10 for 10 days straight, then GetJar offers 100 apps for free and now Gameloft announced it's planning to offer all games in its catalog for $0.99 each.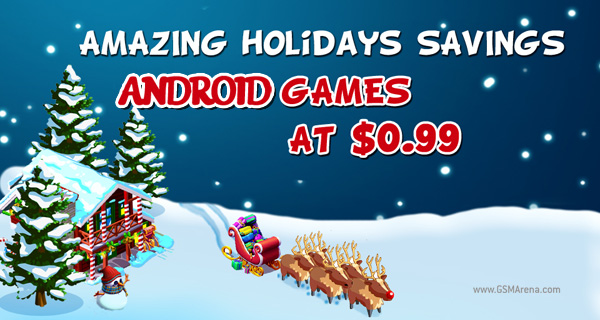 The promotion will include all games (last time it was just 4) and will last from 10PM Pacific time on December 29 to 10AM on January 5.
The games will cost just $0.99 even though they normally fetch $5-$10. Don't look for them in the Android Market though, the promotion is only available through Gameloft's own web store. This way they don't have to share a part of the revenue with Google, but that makes little difference to the end user (it's a bit of an inconvenience, but that's it).
You can have a look at Gameloft's catalog of Android games right now, so you can get the ones you like as soon as the promotion starts. They won't run out or anything, but the quicker you get them, the sooner you can start playing.