Samsung has released the latest video in its #GALAXY11 series where the fate of the world and mankind will be decided in a football match between the Hurakan aliens and Franz Beckenbauer's Galaxy 11 team.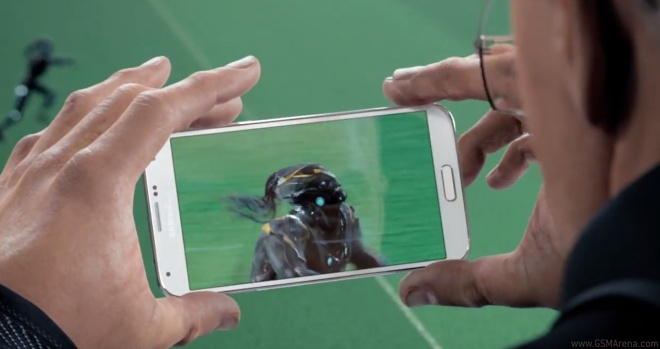 After numerous ads where we saw Cristiano Ronaldo and Lionel Messi being drafted to fight for humanity alongside Mario Gotze, Oscar dos Santos, Iker Casillas, Wayne Rooney, it's now time for the match to finally begin.
Naturally Samsung is placing its key products in the center of it all – each and every player on the squad has a Galaxy S5 strapped on their arms and even The Kaiser has one of his own (which he uses to capture one of the Hurakan aliens in stride and measure his speed).
Here's the epic CGI-intesnive video.
Sadly things don't look very good for the Galaxy 11, which is down 3 to 1 after the first half. We guess Ronaldo and Messi will need to improve their teamwork and poor Iker Casillas will need better luck in the second half.