If you had asked me a couple of weeks ago which was the ultimate mobile gaming device, I'd say the PlayStation Vita in a heartbeat. But who needs a PlayStation Vita when you can just use your Samsung Galaxy Note and a wireless PlayStation 3 controller and get something even better.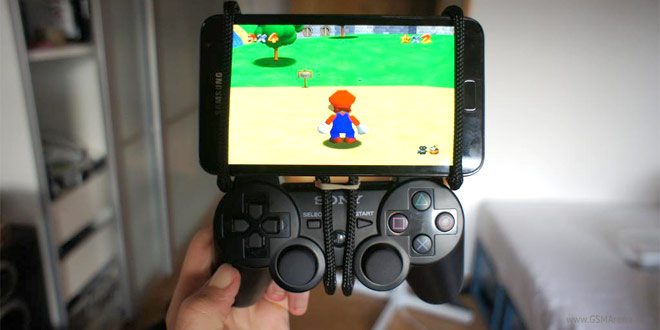 As you can see, one owner of this Galaxy Note has decided to do just that. Rather wittily he has made a special holder for the Note, which is attached to the back of the PS3 controller. Judging by the photos the DIY solution seems to be working perfectly and easily supports the weight and size of the Note.
If you think about it, it makes sense to take this route, rather than the PS Vita one. The screen is bigger, the PlayStation 3 controller is more comfortable to hold and easier to operate than the Vita. Furthermore, think about the savings in games. A regular PS Vita game costs significantly more than those in the Play Store.
Granted, the Vita is way cheaper to buy than the Galaxy Note, but the expensive storage and games, or the lack there of, make the this seem like a viable alternative.