After Samsung's recent benchmark boosting situation came to light, a lot was talked about how it made the process of benchmarking devices and comparing scores with other handsets irrelevant. But out of all the benchmark software developers out there, Futuremark, developers of 3DMark, were the only ones who delisted the offending Samsung devices from their benchmark scores to keep things fair.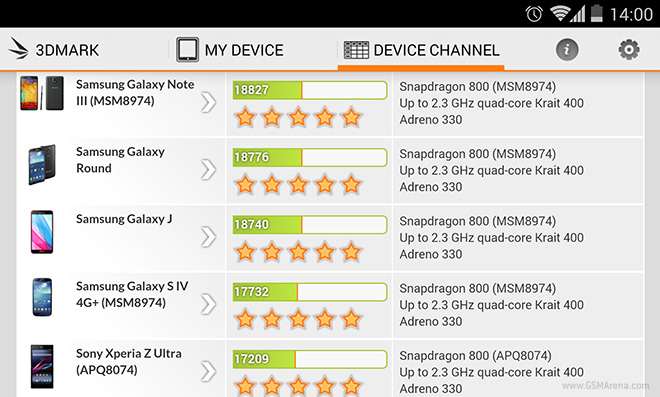 However, in the latest Android 4.4.2 update issued to the Galaxy S4 and the Note 3, Samsung removed the code that allowed the benchmarking apps to run faster than any other normal app on the device. Following this decision, Futuremark has decided to relist the Samsung devices that are running the latest update.
It's unclear how much hand Futuremark had in changing Samsung's opinion on these tactics; for all we know, it could be all the negative publicity that the company received in the days following the exposé but either way, it's good that Samsung corrected its ways.