Around three to four thousand workers have gone on a strike at Foxconn's factory in Zhengzhou. The reason? Apple's new and stricter demands over the iPhone 5 quality.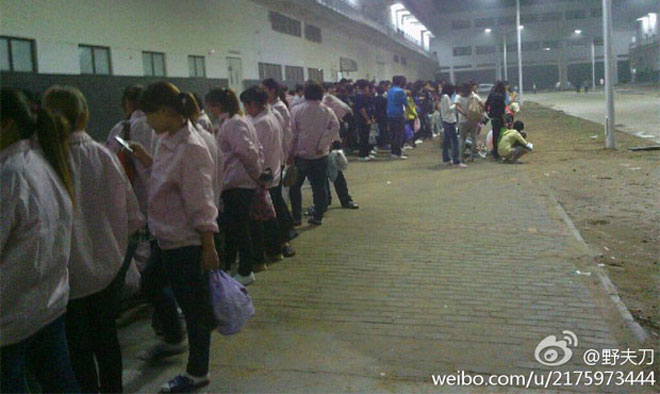 Apparently, Apple isn't happy with how the iPhone 5 scratches and chips off, so it has asked Foxconn to improve the smartphone's manufacturing process. In fact, the new standard allows for just 0.02mm appearance defect.
Here's what Sina Weibo, a Foxconn employee, has to say.
It's tough under such stringent quality requirements. A 0.02mm appearance defect is already beyond that of our vision. With such a demanding task, workers' mental pressure becomes so immense that they have to vent it out.
According to China Labor Watch, workers aren't on a strike just because of the higher quality demands, but also because they didn't receive the training necessary to meet them. Apple iPhone 5 production lines in the facility have been temporarily closed until Foxconn's management sorts the problem out.
Update: Foxconn senior official has denied the information of personnel strike at the ZhengZhou facility in China. Here's what he told Reuters.
Any reports that there has been an employee strike are inaccurate. There has been no workplace stoppage in that facility or any other Foxconn facility and production has continued on schedule.
We guess we'll find the truth about this soon enough.