Flipboard first launched for iOS devices and Android users have been hoping it'd launch for their beloved platform as well ever since. Yet it was only at the Samsung Galaxy S III announcement event last week that we finally got confirmation that droids will be having a piece of Flipboard action.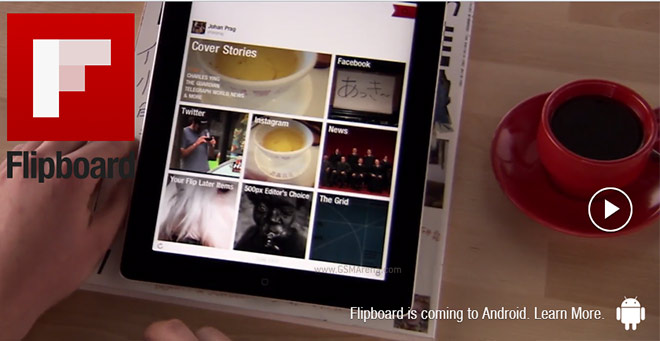 Unfortunately, the app was announced as Galaxy S III exclusive at launch, which meant the only way for you to get it is buy a Galaxy S III. Thankfully, though, one XDA user managed to extract it from the device and made it available to everyone right now. To get it, just head over to the source link below and download the apk. Once you do, transfer it to your Android device and install it (make sure you've enabled Untrusted sources from the Settings).
And don't worry, it's not malware, we tested it around the GSMArena office and it works like a charm. And if you have trouble find your way around the app itself, don't hesitate to check out our extensive Flipboard review for guidance.
If you do install Flipboard on your droid, do not hesitate to share your impressions of it with the rest of us in the comments section below.